LCD Display !!!
GSM 900Mhz Mobile Phone GSM980 Signal Booster
+ 13 dBi 9 units Yagi Outdoor Antenna With 10 Meters Cable
+ Indoor Antenna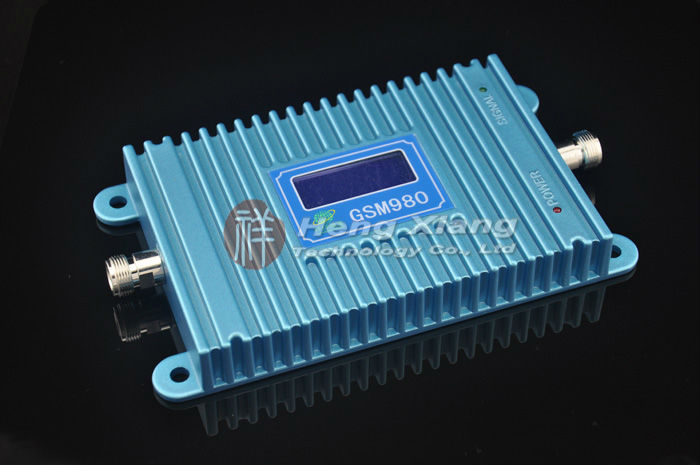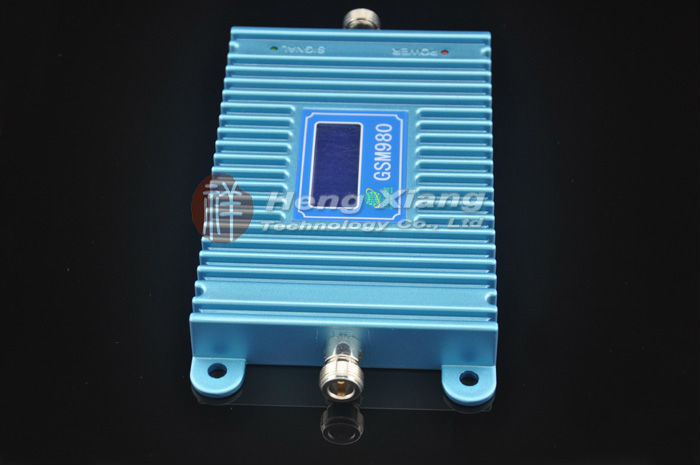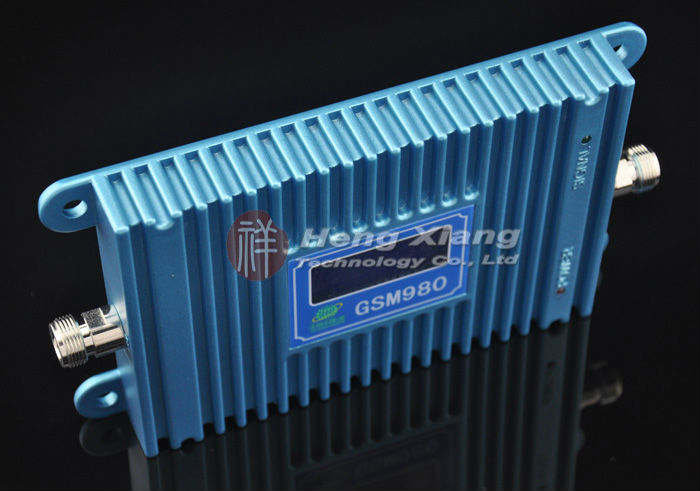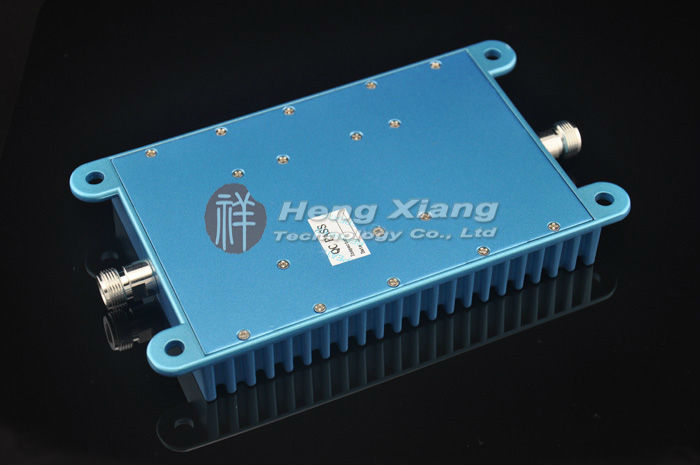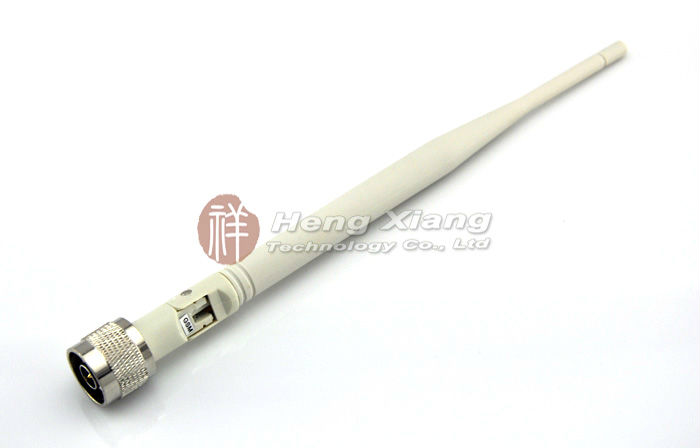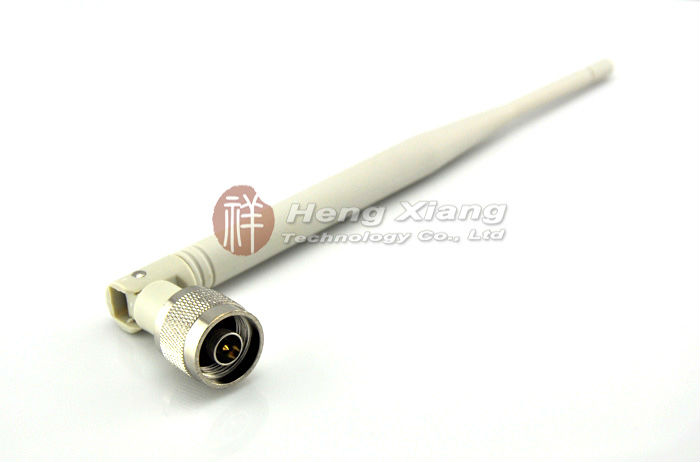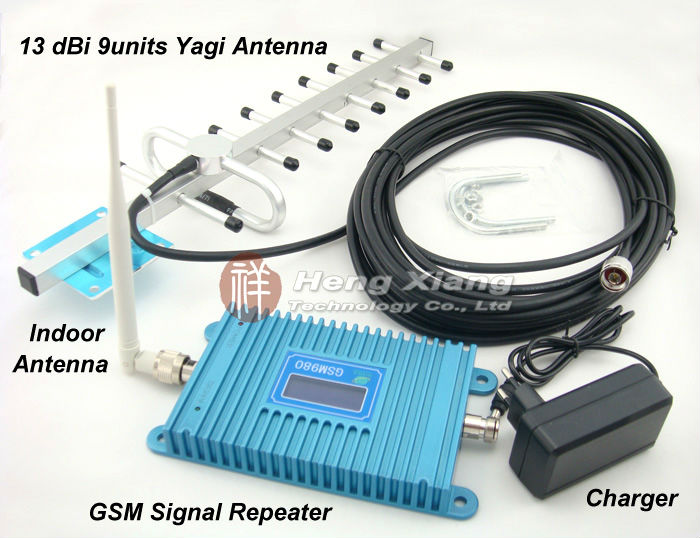 GSM-980 Mobile Phone Signal Repeater
A mobile phone signal repeater provides the ultimate solution in any area where
Cellular communications can not work well due to leak of signals,the repeater
Device features easy installation & operation ,build-in indoor antenna and no
Interferece,it could also improve indoor electromagnetism environments.

Protract cellular battery life and reduce radiation of cellphones.
A mobile phone repeater is ideal for house ,home,office use.

Introduction to mobile phone signal repeater
Enhance mobile phone signal strength.
Improve communication quality.
Reduce cellphone radiation.
Protract cellular battery life.
Economic building life.
Easy installation.
Display device (for reference)
The external power supply detecting normal display OK.
Internal power supply detecting normail display OK.
MMIC circuit detects normal display OK.
-50dbm signal input and detection to achieve full displayed.
Features:
High gain ,easy installation and operation.
Full-duplex,singal-port design,build-in power supply.
Use ALC technology ,adjust extent automatically.
LED light working &signal condition indicators.
Big linear power,control intermodulation & scatteration stably.
Dependability stand by GB6993-86 standard.
Compatibility of electromagnetism according with ETS300 609-4.
Technique Specifications:
Item
Specification
Up Link
Donw Link
Frequency Range
890MHz–915MHz
935MHz–960MHz
Output Power
27DBM ±3dBm
Gain
65Db ±10db
70Db ±10db
Impedance
50Ω
Power Supply
AC 110/220V (used AC/DC Adapter 12V dc)
Seclusion
>70dB
Compact Design
Indoor Use
Item Diemension
200 x 110 x 25mm
Connect Mode
N connector
Ambient temperature
-10°C~60°C

Signal coverage area :

1.Support Maximum coverage area is 2000 square meters.
( Depend on the area condition)
2.One indoor antenna only use for about 300 square meters.
If want to make all use of 2000 square meters which the host supports,
need to add more indoor antennas (about6-7) and power divider / splitter.
13 dBi 9 units Yagi Antenna
Features:
Aluminum alloy structure;Optimized dimension;
All-weather work;
High Gain 13dBi;Low VSWR;
Can be installed in vertical or horizontal polarization;
Apply for: GSM900 Signal Repeater
Specifications:
Frequency rang: 824-960MHz
Gain: 13dBi
Connector model:N
Working Temperature: -40~60 °c
Rated Wind Velocity: 60m/s
color: silver
Size: 52cm*15cm*5cm
Package included:
1 x GSM980 LCD display signal repeater.
1 x Power adapter
1 x Manual
1 x 13 dBi 9 units Yagi Outdoor antenna with 10 meters cable
1 x Indoor Antenna
How Booster/Repeater Works?
Repeaters are designed to fulfill the idea of one and main principle: to fill the areas with
the weak or bad signal and to amplify these low signals in order to provide you with the
communication suitable for you.
The repeater makes the signal stronger in places with poor signal coverage such as:
1) Underground areas: basements, parking lots, tunnels;
2) Other places where cellular signal is shielded by metal or concrete walls:
offices, supermarkets, cinemas, hotels;
3) Places distant from the BTS like private houses.
Steps that describe the work of Repeater.
1) The outside antenna receives the signal from the nearest mobile base station.
2) The outside antenna sends the received signal through the coax cable to
the installed Repeater.
3) The Repeater accepts the low signal and improves it.
4) The improved signal goes to the inside antenna through the connection coax cable.
5) The inside antenna send the improved good signal to your mobile phone.
Installation Approaches:
1) Fix up outdoor antenna reception on housetop
or outside the window and point it to the signal tower.
2) Connect outdoor antenna to "BTS" port in repeater machine through cable.
3) Connect indoor antenna(s) to "MOBILE' port in repeater machine through cable also.
4) Plug power adaptor into AC power socket and finish installation.
Technique Supporting:
1) If still no signal receipt after activated repeater,
please check if outdoor antenna point to signal tower
or elsewhere have strong signal and check if strength achieve -50DBM.
2) If can not call out, please adjust the direction of outdoor antenna.
3) If strength is not steady, please check if outdoor & indoor antennas are too close.
Please ensure the outdoor and indoor antennas have distance of 10 meters at least,
with a wall between and not in a same horizontal line.
To use this product to enlarge your signal, the outdoor signal shall be as good as possible.
The product will not work well if your outdoor signal is not good or bad.